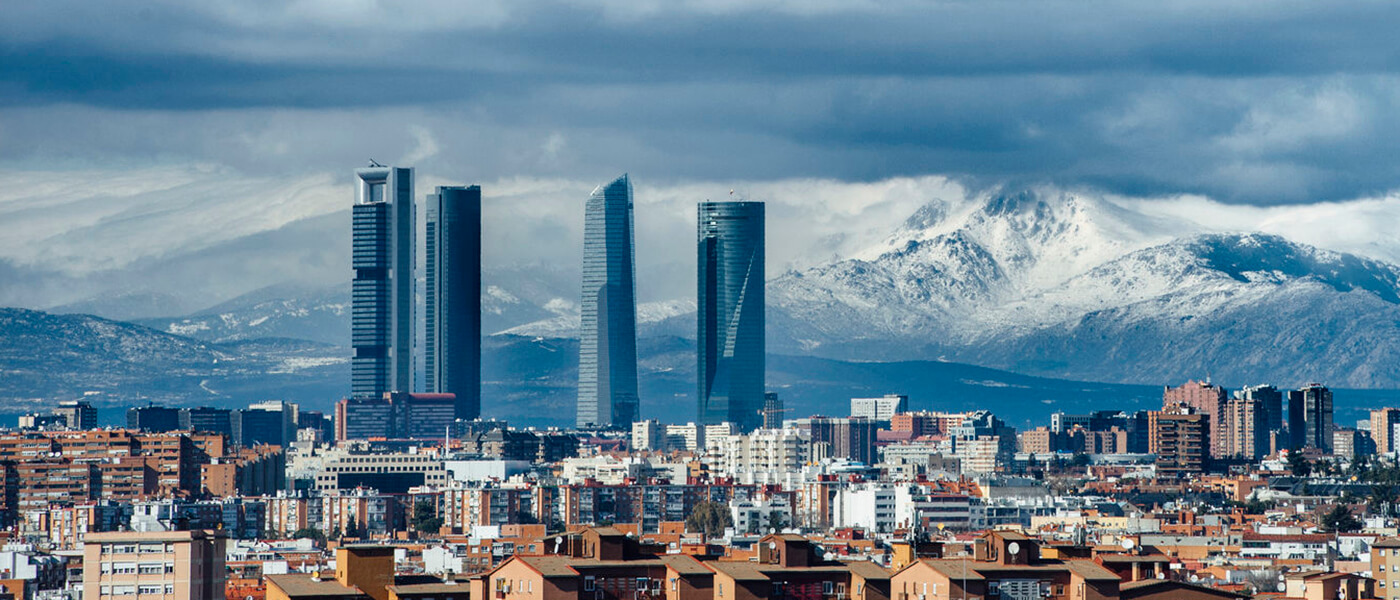 In the Chamartín district, in the north of Madrid
Excellent location
Address: Xaudaró, 2, 28034, Madrid, Spain
40.489745º

40º 29' 23.082" N

-3.687955,17º

-3º 41' 16.638" W

Where are we?
Hotel Villamadrid is located in the Chamartín district, at the end of Paseo de la Castellana, inside the northern financial district of Madrid. It's a popular accommodation option for the participants of the professional health congresses thanks to its proximity to the Ramón y Cajal Hospital, La Paz Hospital, Ruber Internacional Hospital, Clínica Cemtro and Clínica López Ibor.
Access
From Adolfo Suárez Madrid-Barajas Airport…
By taxi: Fares cost approximately 30 euros. Business clients can check our special conditions by writing to [email protected] and asking for more information.
On public transport:
On the metro to Begoña, a 12-minute walk, or by Cercanías train to Ramón y Cajal, just a 5-minute walk from the hotel.
Buses 124 and 66 towards Calle Bravo Murillo and bus 137 towards La Vaguada Shopping Centre.
Also, the new direct regional train line takes you to Puerta del Sol in just 15 minutes.
Free transfer
Free transfer service to Plaza de Castilla available from Monday to Friday in the afternoons.
Points of interest near the hotel
Thanks to the hotel's strategic location in the northern area of Madrid you will be close to:
Ramón y Cajal Hospital
La Paz Hospital
Ruber International Hospital
Cemtro Clinic
López Ibor Clinic
Ciudad de la Raqueta tennis centre
Juan Carlos I Trade Fair
Paseo de la Castellana
Cuatro Torres Business Area
Santiago Bernabéu Stadium